News & Events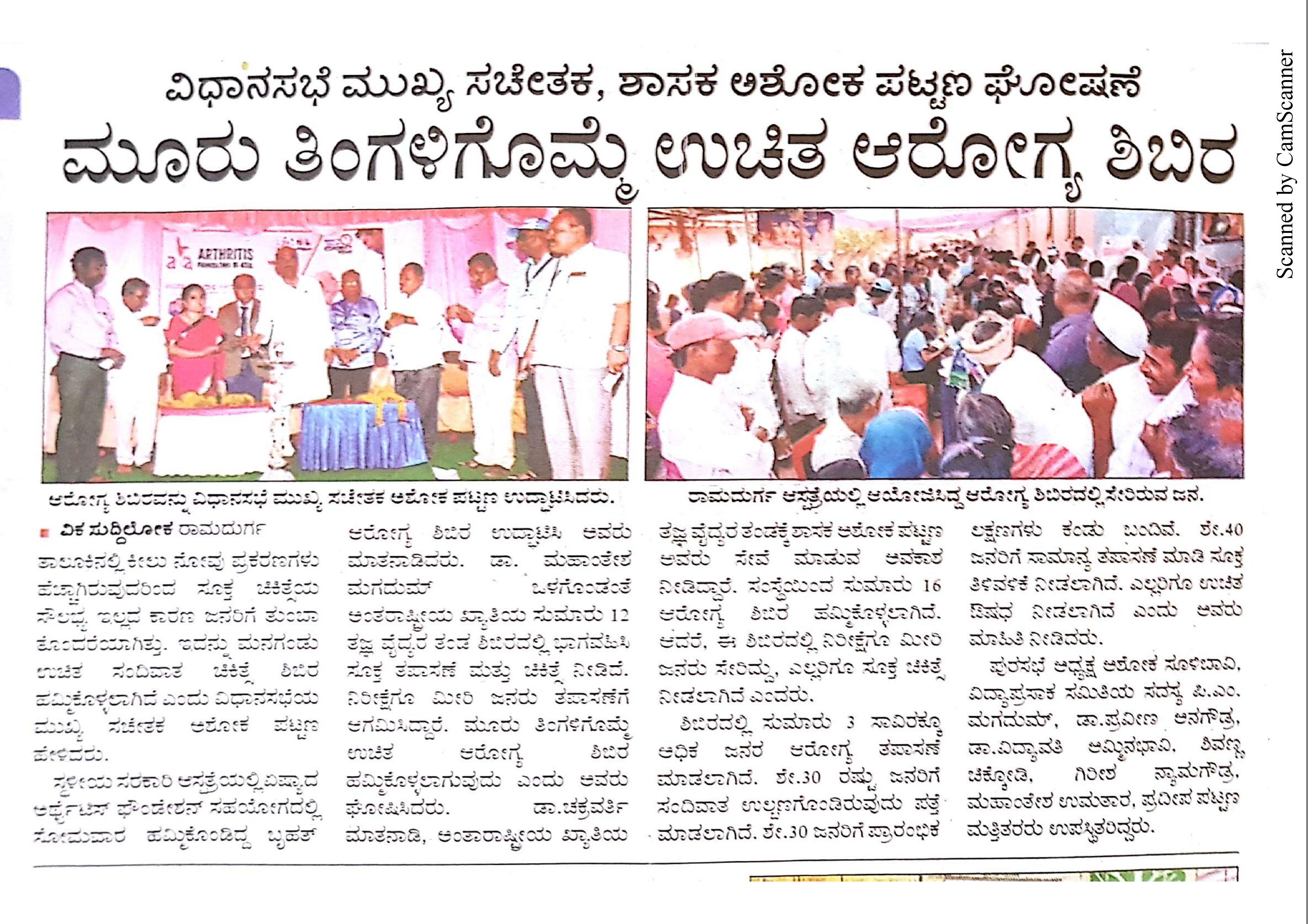 ARTHRITS FOUNDATION OF ASIA
IS ANNOUNCING
ARTHRITIS FREE CHECKUP CAMP on 05/03/2018
(Joint Pain)
At Govt. Hospital, RAMDURG
Dist. Belagavi. Karnataka State (INDIA)
Get the expert advice from top Specialists of
Joint Pain, Orthopedics, Spine specialist,
Rheumatologists, Physiotherapists & Nutrition.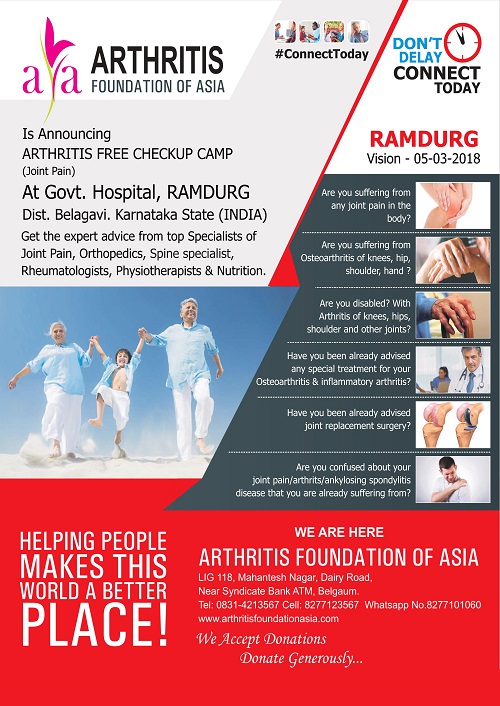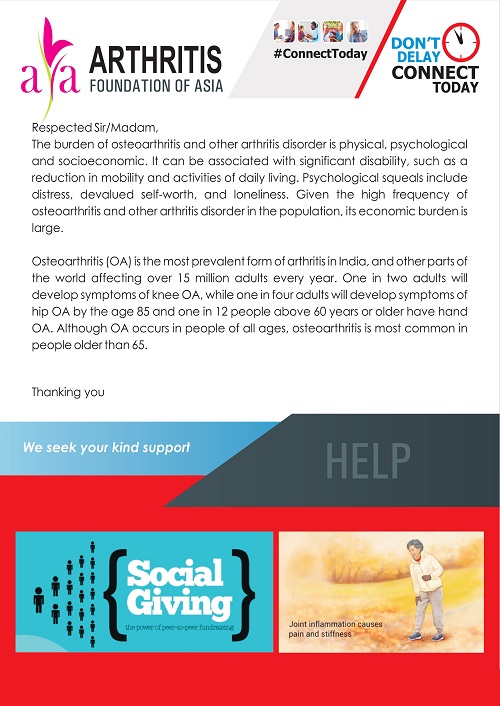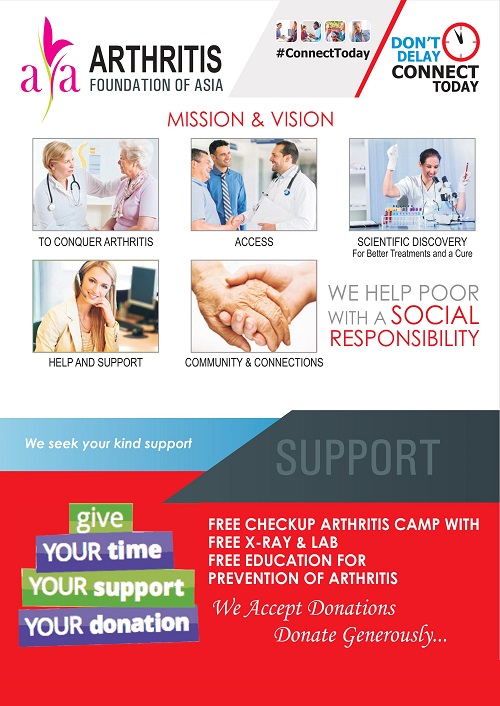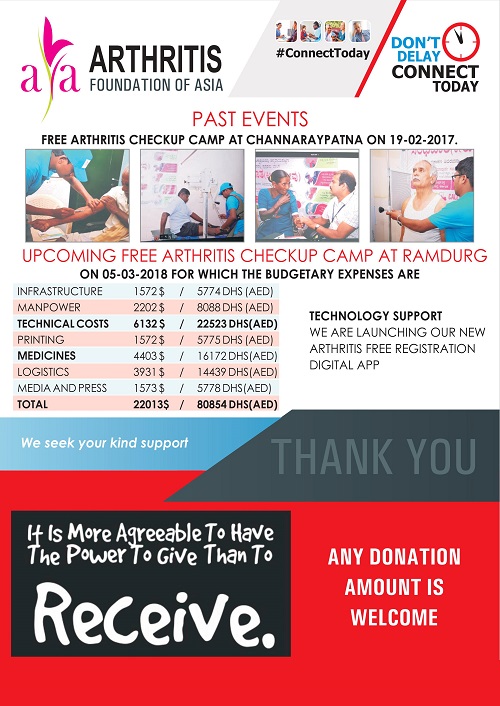 ARTHRITS FOUNDATION OF ASIA
IN ASSOCIATION WITH ROTARY CLUB INDIA
CHANRAYAPATNA
IS ANOUNCING ARTHRITIS CAMP (JOINT PAIN)
IN CHANARAYAPATNA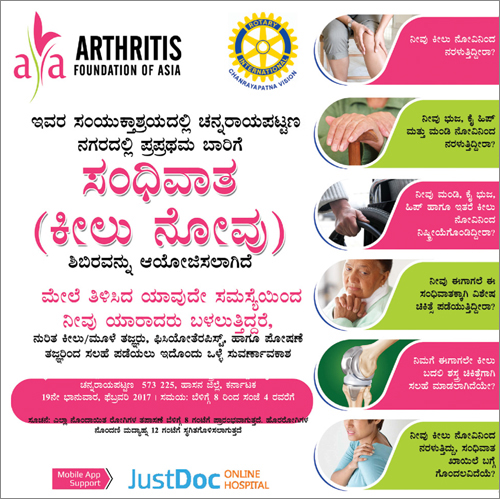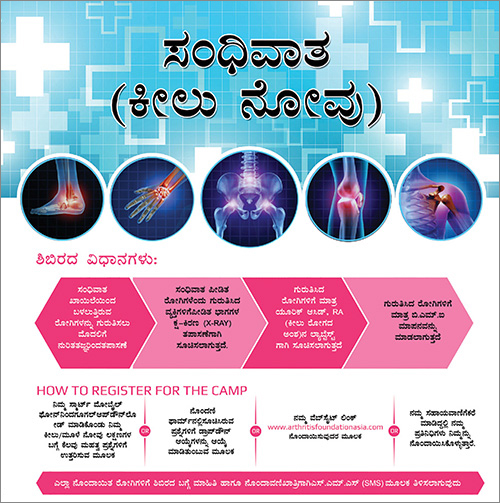 Are you suffering from any joint pain in the body
Are you suffering from osteoarthritis of knees, hip, shoulder, hand?
Are you disabled? With arthritis of knees, hips, and shoulder, other joints?
Have you been already been advised any special treatment for your osteoarthritis and inflammatory arthritis?
Have you been already advised joint replacement surgery?
Are you confused about your joint pain/arthritis disease that you are already suffering from?
IF ANY ONE OF YOU OR PATIENTS FACING THE ABOVE ISSUES
Here is an opportunity to take OPINION \ TREATMENT \ ADVICE \ COUNSELLING \ SUPPOURT \ GUIDANCE from the expert JOINT SPECIALISTS, orthopedics specialists, RHEUMATOLOGISTS, PHYSIOTHERAPISTS, NUTRITION SPECIALISTS.
WHERE IS THIS CAMP HELD
VENUE - Government Hospital
Mangalore-Bangalore Hwy, Byrapura
Channarayapattana, Karnataka 573225
WHEN IS CAMP HELD
19th SUNDAY FEBURARY 2017
CAMP TIME
8 am to 4pm
Note- screening of all registered patients will start from 8am
Walk in patient registration will end at 12 .00 noon
METHODS OF CAMP
INTIAL SCREENING BY PHYSCIANS FOR IDENTIFYING AFFECTED PATIENTS WITH ARTHRITIS
RADIOLOGY INVESTIGATION WITH X-RAY OF THE AFFECTED JOINT IN INDICATED PATIENTS ONLY
SERUM URIC ACID, RA (RHEMATOID FACTOR) LAB TEST FOR INDICATED PATIENTS ONLY
BMI MEASUREMENTS FOR INDICATED PATIENTS ONLY.
GALLERY
HOW TO REGISTER FOR THE CAMP
Through smart mobilephone Google app download by answering some important questions about your symptoms of joint pain, and bone pain
OR
by answering the below mentioned questions in this flyer and filling the registration forms and dropping the registration form in following places at drop box.
OR
by registering at the link in the website www.arthritisfoundationasia.com
or call the call center number - our representative will do the registration for you All the registered patients will receive SMS regarding confirmation of the registration and details of the camp
You will need the Adobe Reader to view and print these documents.