Chairman's Message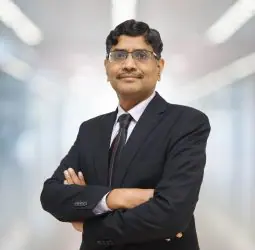 "Arthritis foundation of Asia(AFA) in its Endeavour to take Arthritis and Orthopedic related Health to common people and also to update our young medical profession-also is creating various communication programs. We hope that both common people and professionals will take full advantage of these programs and our goal of Pain free joints and healthy bones will be realized soon. Our message is "JOIN Hands for JOINTS & BONES".
This is important because there is hardly any family where a member is not suffering from these ailments.
Arthritis foundation of Asia is regularly holding awareness and free health checkup camps where Free Bone Mineral Densitometry test and medicine distribution is done. Hundreds of people rich and poor have benefited from it. Arthritis foundation of asia plans to take up Arthritis and Osteoporosis as social movement. We shall leave no stone unturned in communicating to people that strong bones last a lifetime and it is everybody's right to posses them. People need to take their bone health seriously to prevent bony pains, fractures and deformities. For AFA it's an ongoing effort. We have tried to make people conscious by successfully organizing free BMD camps, literature distribution and education through video presentations. We are also publishing articles on Osteoporosis and Arthritis. It's not only a health obligation, but a social and moral obligation too on our organization as bony pain; deformities in children can lead to disturbed schooling and detected childhood. In woman it is a perennial source of marital discord, when it comes to nursing the fractured old people in nuclear families it causes family feuds and social tension. We have decided to have creative partnership with diverse organizations to realize our goals as no health campaign is complete without involving members from other social fields.